Tayside Local Medical Committee is the representative body for all General Medical Practitioners within Tayside Health Board area.
The elected representatives from the 3 Divisions (Angus, Dundee and Perth & Kinross) to the main committee for 2019/20 are:
Angus Elected Representatives:
Dr A Thomson, Ravenswood Surgery, Forfar
Dr Giles Ledlie, Springfield West, Arbroath
Vacancy

Dundee Elected Representatives:
Dr Andrew Cowie, Hawkhill
Dr Pascal Scanlan, Taybank
Dr Shawkat Hasan, Grove HC
Dr Claire Part, Westgate
Dr Claire Moir, job share
Vacancy

Perth & Kinross Elected Representatives:
Dr Andrew Buist, Ardblair, Blairgowrie
Dr Richard Humble, Strathmore Surgery, Blairgowrie
Dr David Shackles, Taymount Surgery, Perth
Dr Alan Smith, Taymount Surgery, Perth
Dr Sarah Carter, Red Practice, Crieff

Location Of Tayside GP practices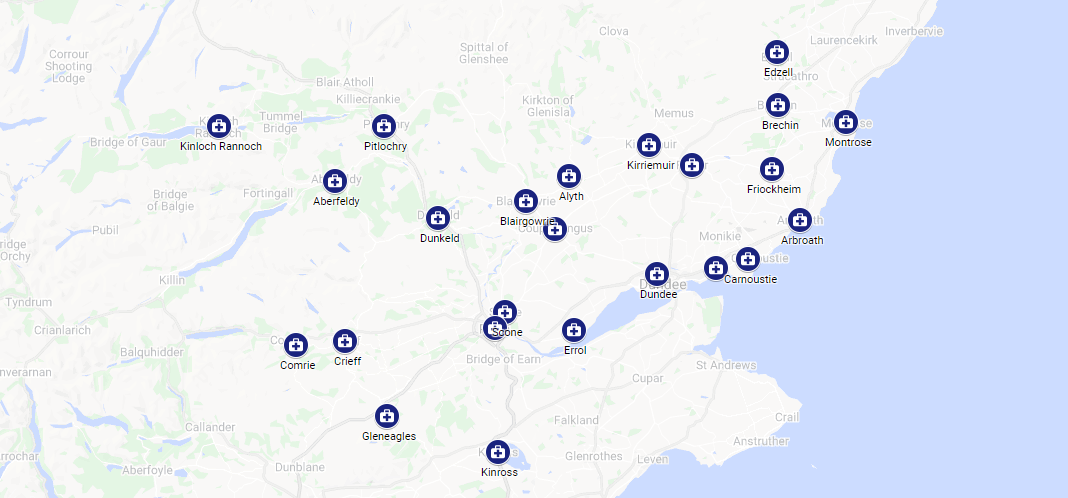 England's deputy chief medical officer urges those who have had the jab to stick to lockdown rules.

As high risk groups continue to be immunised there are growing concerns that people with learning disabilities have been missed out.

Twenty-six-year-old Mae Mamaril and her family all tested positive for Covid-19 at the end of 2020. Mae was the only one who was moved to an intensive care unit.

The first minister denies claims she knew about harassment allegations earlier than she told parliament.

Police say they are treating the incident at Prestwick Town railway station as an accident.

Spanish football expert Guillem Balague says Rafael Benitez will not become Celtic's next manager or return to Newcastle.