Tayside Local Medical Committee is the representative body for all General Medical Practitioners within Tayside Health Board area.
The elected representatives from the 3 Divisions (Angus, Dundee and Perth & Kinross) to the main committee for 2019/20 are:
Angus Elected Representatives:
Dr A Thomson, Ravenswood Surgery, Forfar
Dr Giles Ledlie, Springfield West, Arbroath
Dr Natasha Usher, Monifieth

Dundee Elected Representatives:
Dr Andrew Cowie, Hawkhill
Dr Pascal Scanlan, Taybank
Dr Shawkat Hasan, Grove HC
Dr Claire Part, Westgate
Dr Claire Moir, Mill Practice
 
Perth & Kinross Elected Representatives:
Dr Andrew Buist, Ardblair, Blairgowrie
Dr Richard Humble, Strathmore Surgery, Blairgowrie
Dr David Shackles, Taymount Surgery, Perth
Dr Alan Smith, Taymount Surgery, Perth
Dr Sarah Carter, Red Practice, Crieff

Location Of Tayside GP practices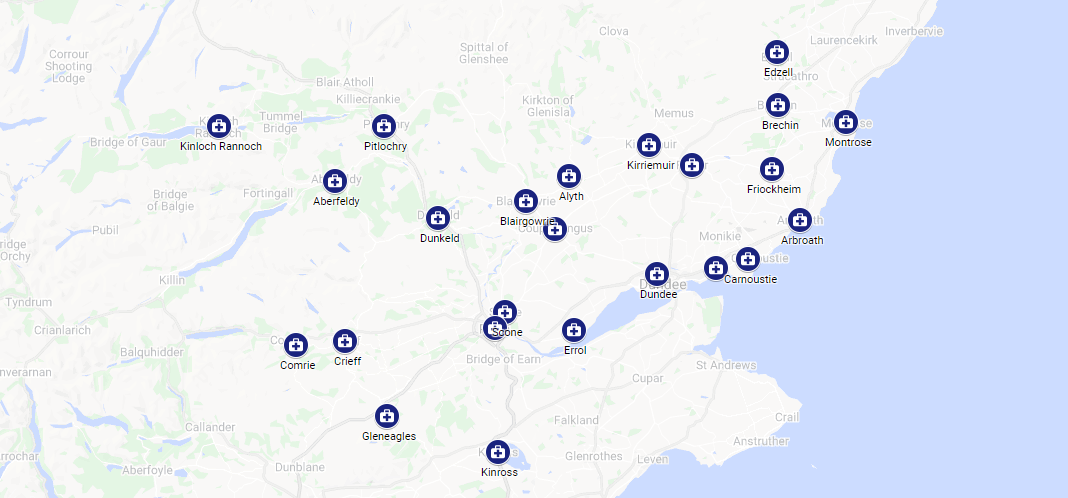 The East Kent NHS Trust admits failing a mother and her baby, who died seven days after birth.

Cases are being found in the UK and the changes the virus is undergoing are concerning.

People often feel nervous when they visit a doctor, but what if you are a doctor but your colleagues don't believe you're ill?

A report says a signaller was not aware of any obstruction on the line where a train crashed, killing three people.

The guidance says people from different households have to observe 1m social distancing at pub and restaurant tables.

Catch up with some of the best moments from the fourth round of the Scottish Cup (UK only).