Tayside Local Medical Committee is the representative body for all General Medical Practitioners within Tayside Health Board area.
The elected representatives from the 3 Divisions (Angus, Dundee and Perth & Kinross) to the main committee for 2019/20 are:
Angus Elected Representatives:
Dr A Thomson, Ravenswood Surgery, Forfar
Dr Giles Ledlie, Springfield West, Arbroath
Vacancy

Dundee Elected Representatives:
Dr Andrew Cowie, Hawkhill
Dr Pascal Scanlan, Taybank
Dr Shawkat Hasan, Grove HC
Dr Claire Part, Westgate
Dr Claire Moir, job share
Vacancy
 
Perth & Kinross Elected Representatives:
Dr Andrew Buist, Ardblair, Blairgowrie
Dr Richard Humble, Strathmore Surgery, Blairgowrie
Dr David Shackles, Taymount Surgery, Perth
Dr Alan Smith, Taymount Surgery, Perth
Dr Sarah Carter, Red Practice, Crieff

Location Of Tayside GP practices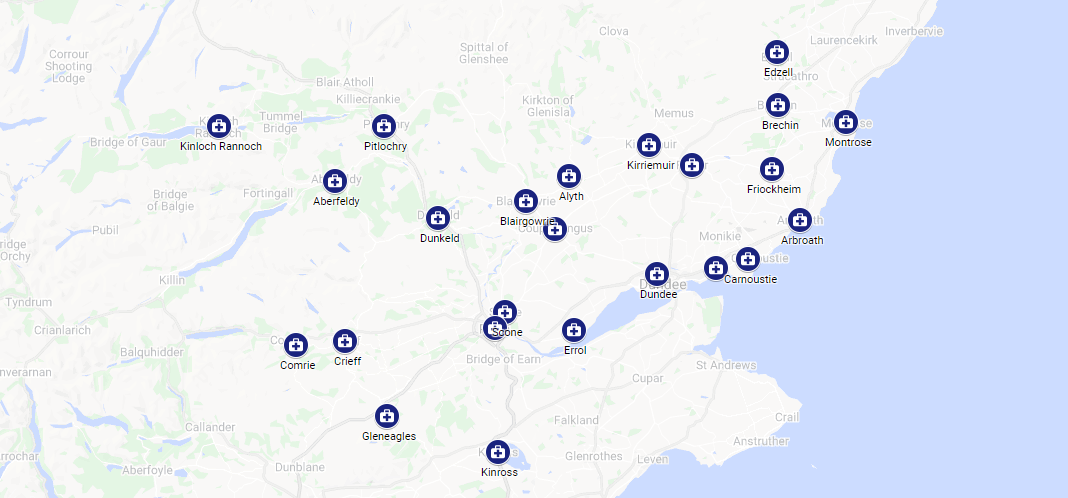 England will move to a tougher version of tiered coronavirus restrictions when lockdown ends next week.

More than 55 million people will remain banned from meeting other households indoors from 2 December.

Some trial volunteers were given shots half the planned strength, so how does that affect the results?