Tayside Local Medical Committee is the representative body for all General Medical Practitioners within Tayside Health Board area.
The elected representatives from the 3 Divisions (Angus, Dundee and Perth & Kinross) to the main committee for 2020/21 are:
Angus Elected Representatives:
Dr A Thomson, Ravenswood Surgery, Forfar
Dr Giles Ledlie, Springfield West, Arbroath
Dr Natasha Usher, Monifieth

Dundee Elected Representatives:
Dr Andrew Cowie, Hawkhill
Dr Pascal Scanlan, Taybank
Dr Shawkat Hasan, Grove HC
Dr Claire Part, Westgate
Dr Claire Moir, Mill Practice

Perth & Kinross Elected Representatives:
Dr Andrew Buist, Ardblair, Blairgowrie
Dr Richard Humble, Strathmore Surgery, Blairgowrie
Dr David Shackles, Taymount Surgery, Perth
Dr Alan Smith, Taymount Surgery, Perth
Dr Sarah Carter, Red Practice, Crieff

Location Of Tayside GP practices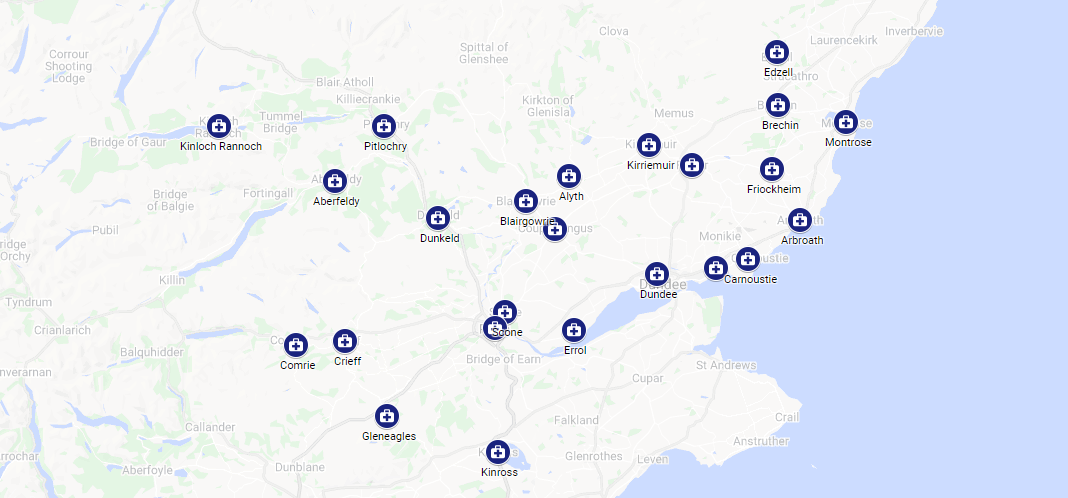 Experts also recommend a second dose for 12 to 15-year-olds, in response to the Omicron variant.

Explore the data on coronavirus in the UK and find out how many cases there are in your area.

All UK adults will be offered a Covid booster, the UK government has announced.

Growing up, Scottish actor Mark Bonnar thought it was normal to have a dad whose job was making concrete hippos for new towns.

The creatures along with clams and crabs covered a 100m stretch of Culbin Sands.

Beach surveys are being held to find out how much metal and concrete from a WW2 base was buried.