Tayside Local Medical Committee is the representative body for all General Medical Practitioners within Tayside Health Board area.
The elected representatives from the 3 Divisions (Angus, Dundee and Perth & Kinross) to the main committee for 2019/20 are:
Angus Elected Representatives:
Dr A Thomson, Ravenswood Surgery, Forfar
Dr Giles Ledlie, Springfield West, Arbroath
Dr Natasha Usher, Monifieth

Dundee Elected Representatives:
Dr Andrew Cowie, Hawkhill
Dr Pascal Scanlan, Taybank
Dr Shawkat Hasan, Grove HC
Dr Claire Part, Westgate
Dr Claire Moir, Mill Practice
 
Perth & Kinross Elected Representatives:
Dr Andrew Buist, Ardblair, Blairgowrie
Dr Richard Humble, Strathmore Surgery, Blairgowrie
Dr David Shackles, Taymount Surgery, Perth
Dr Alan Smith, Taymount Surgery, Perth
Dr Sarah Carter, Red Practice, Crieff

Location Of Tayside GP practices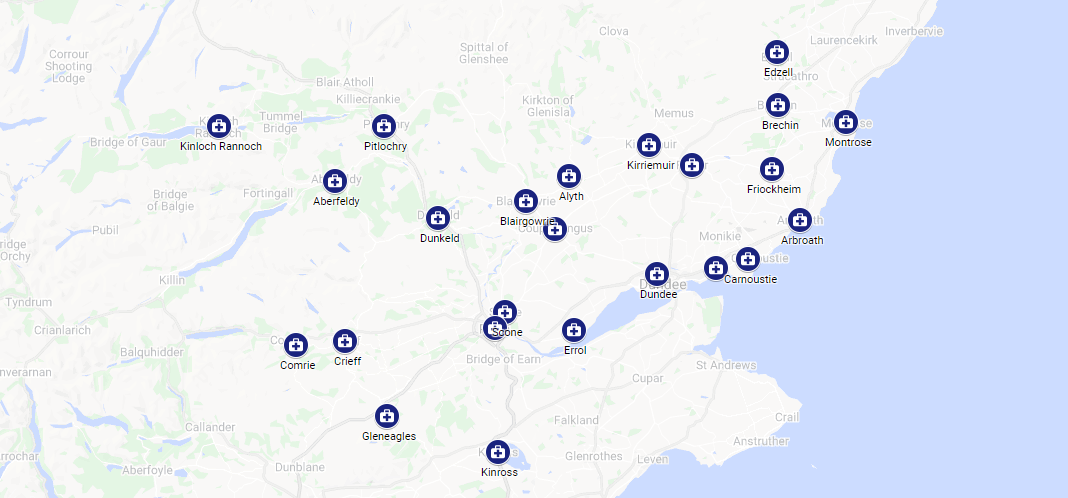 NHS leaders say planning for an autumn rollout must start now as it will involve bigger challenges.

Ex-pupils caught up in the infected blood scandal decades ago will give evidence at an inquiry.

Explore the data on coronavirus in the UK and find out how many cases there are in your area.

Criticism of travel curbs from the Greater Manchester mayor and a possible Treasury 'raid' on pensions make the front pages.

Rack your brain and test your emoji knowledge by guessing the Scotland players' surnames our combinations relate to.

The ban on non-essential journeys between Scotland and Manchester and Salford is criticised as 'inconsistent'.