Tayside Local Medical Committee is the representative body for all General Medical Practitioners within Tayside Health Board area.
The elected representatives from the 3 Divisions (Angus, Dundee and Perth & Kinross) to the main committee for 2020/21 are:
Angus Elected Representatives:
Dr A Thomson, Ravenswood Surgery, Forfar
Dr Giles Ledlie, Springfield West, Arbroath
Dr Natasha Usher, Monifieth

Dundee Elected Representatives:
Dr Andrew Cowie, Hawkhill
Dr Pascal Scanlan, Taybank
Dr Shawkat Hasan, Grove HC
Dr Claire Part, Westgate
Dr Claire Moir, Mill Practice

Perth & Kinross Elected Representatives:
Dr Andrew Buist, Ardblair, Blairgowrie
Dr Richard Humble, Strathmore Surgery, Blairgowrie
Dr David Shackles, Taymount Surgery, Perth
Dr Alan Smith, Taymount Surgery, Perth
Dr Sarah Carter, Red Practice, Crieff

Location Of Tayside GP practices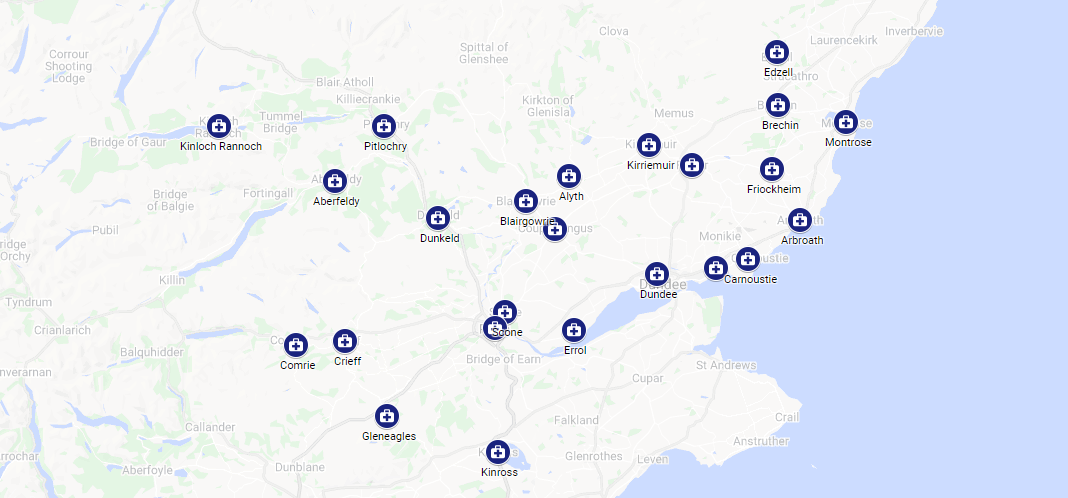 Official guidance recommends quarantining for those who have had unprotected direct contact with the virus.

The warning by the UN health agency's chief comes amid an unusual monkeypox outbreak outside Africa.

The charity Birthrights conducted a year-long investigation into "racial injustice" in maternity care.

Almost 700 train services are temporarily removed after a pay row triggered a wave of driver shortages.

Brian McCormack created dissolvable products after struggling to undertake a regular cancer check.

What are the questions facing Steve Clarke as he prepares to name his World Cup play-off squad on the third anniversary of his appointment?