Tayside Local Medical Committee is the representative body for all General Medical Practitioners within Tayside Health Board area.
The elected representatives from the 3 Divisions (Angus, Dundee and Perth & Kinross) to the main committee for 2020/21 are:
Angus Elected Representatives:
Dr A Thomson, Ravenswood Surgery, Forfar
Dr Giles Ledlie, Springfield West, Arbroath
Dr Natasha Usher, Monifieth

Dundee Elected Representatives:
Dr Andrew Cowie, Hawkhill
Dr Pascal Scanlan, Taybank
Dr Shawkat Hasan, Grove HC
Dr Claire Part, Westgate
Dr Claire Moir, Mill Practice

Perth & Kinross Elected Representatives:
Dr Andrew Buist, Ardblair, Blairgowrie
Dr Richard Humble, Strathmore Surgery, Blairgowrie
Dr David Shackles, Taymount Surgery, Perth
Dr Alan Smith, Taymount Surgery, Perth
Dr Sarah Carter, Red Practice, Crieff

Location Of Tayside GP practices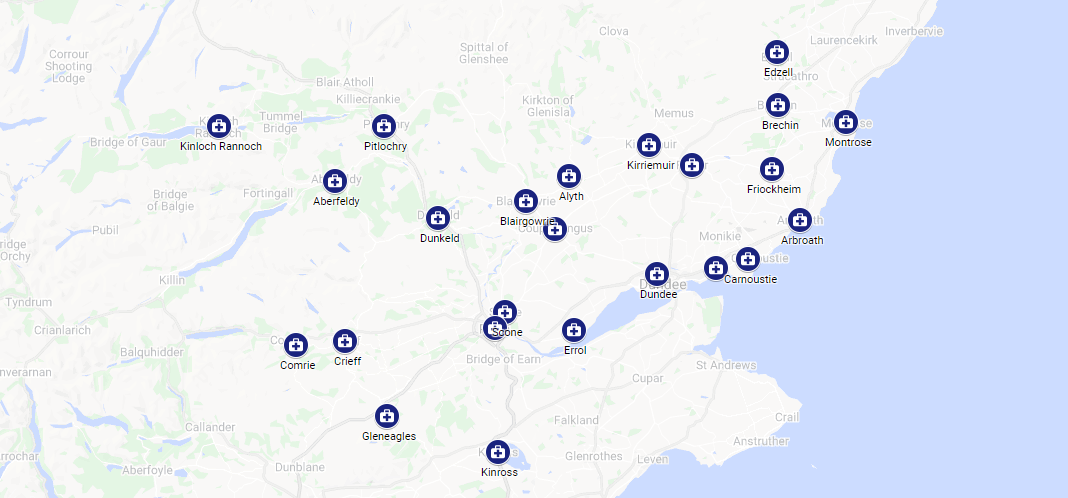 John Evans had to sleep in a chair until a bed became available.

The death toll, worst in poorer countries and among the under-fives, needs urgent action, experts say.

Investigation reveals almost 1,000 dentists left the health service last year.

With Scottish League 1 leaders Cove Rangers seeking a third promotion in four seasons, BBC Scotland discusses the club's rise with chairman Keith Moorhouse.

Veteran Tory David Davis' harsh words to the PM and Scotland's most wanted man make the front pages.

Woodland on the Beinn Eighe reserve will be left to grow and expand without human interference.