Tayside Local Medical Committee is the representative body for all General Medical Practitioners within Tayside Health Board area.
The elected representatives from the 3 Divisions (Angus, Dundee and Perth & Kinross) to the main committee for 2022/23 are:
Angus Elected Representatives:
Dr Giles Ledlie, Springfield West, Arbroath
Dr A Thomson, Ravenswood Surgery, Forfar
Dr Natasha Usher, Monifieth MC

Dundee Elected Representatives:
Dr Andrew Cowie, Hawkhill
Dr Shawkat Hasan, Grove HC
Dr Claire Moir, Mill Practice
Dr Claire Part, Westgate
Dr Pascal Scanlan, Locum




Perth & Kinross Elected Representatives:
Dr Andrew Buist, Ardblair, Blairgowrie
Dr Sarah Carter, Red Practice, Crieff
Dr Richard Humble, Strathmore Surgery, Blairgowrie
Dr David Shackles, Taymount Surgery, Perth
Dr Alan Smith, Taymount Surgery, Perth


Location Of Tayside GP practices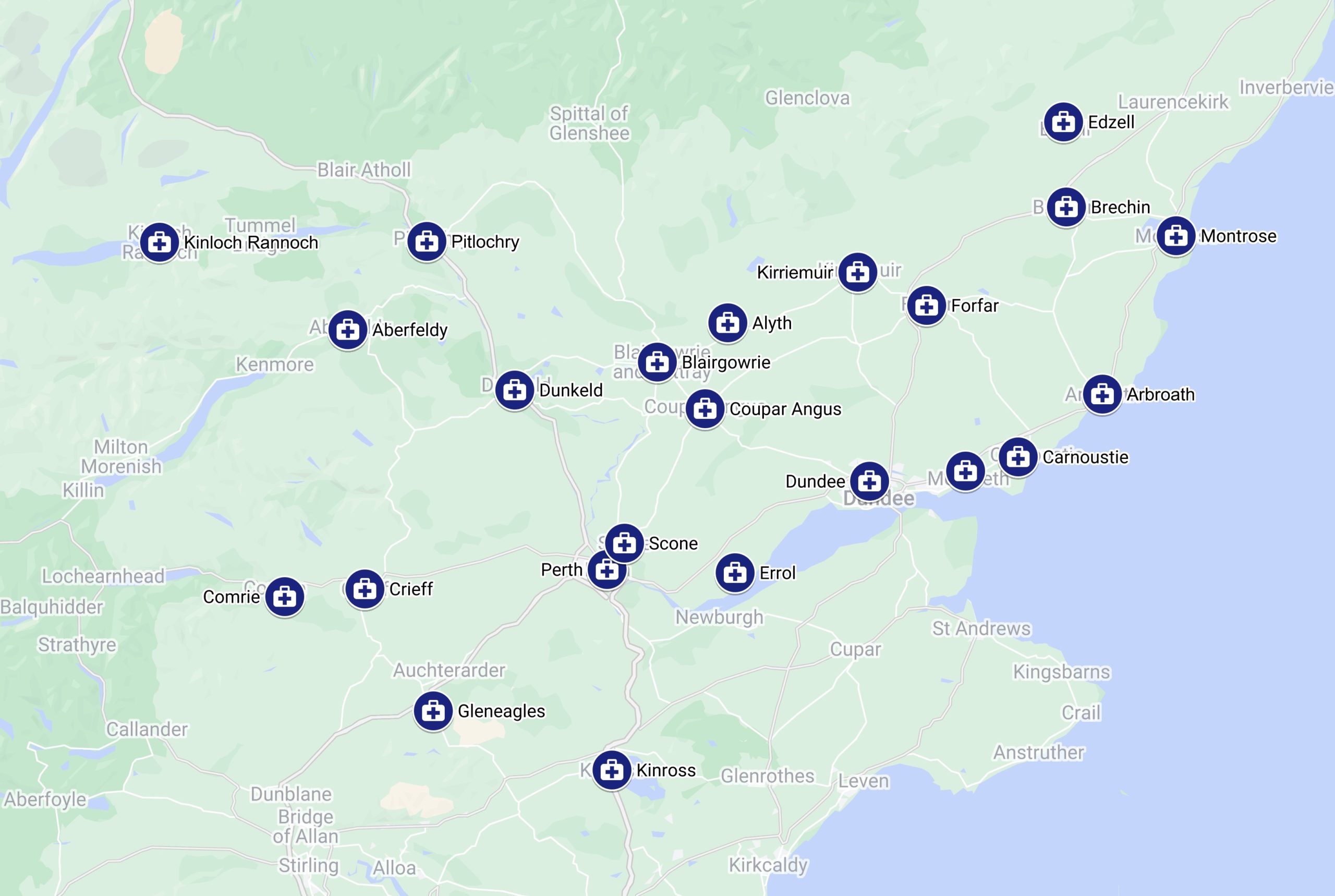 Dermatologist Adeline Kikam on coping with conditions that can develop in rising temperatures.

Explore the data on coronavirus in the UK.

Health service chiefs have promised some 7,000 extra beds in England to tackle increased demands.

Tartan-clad crowds lined the streets of Edinburgh to welcome King George IV in August 1822.

Katie Shanahan's silver among three GB medals on the second day of the European Aquatics Championships in Rome.

Players past and present pay their respects at the funeral of "Celtic great" John 'Yogi' Hughes.