Tayside Local Medical Committee is the representative body for all General Medical Practitioners within Tayside Health Board area.
The elected representatives from the 3 Divisions (Angus, Dundee and Perth & Kinross) to the main committee for 2020/21 are:
Angus Elected Representatives:
Dr A Thomson, Ravenswood Surgery, Forfar
Dr Giles Ledlie, Springfield West, Arbroath
Dr Natasha Usher, Monifieth

Dundee Elected Representatives:
Dr Andrew Cowie, Hawkhill
Dr Pascal Scanlan, Taybank
Dr Shawkat Hasan, Grove HC
Dr Claire Part, Westgate
Dr Claire Moir, Mill Practice

Perth & Kinross Elected Representatives:
Dr Andrew Buist, Ardblair, Blairgowrie
Dr Richard Humble, Strathmore Surgery, Blairgowrie
Dr David Shackles, Taymount Surgery, Perth
Dr Alan Smith, Taymount Surgery, Perth
Dr Sarah Carter, Red Practice, Crieff

Location Of Tayside GP practices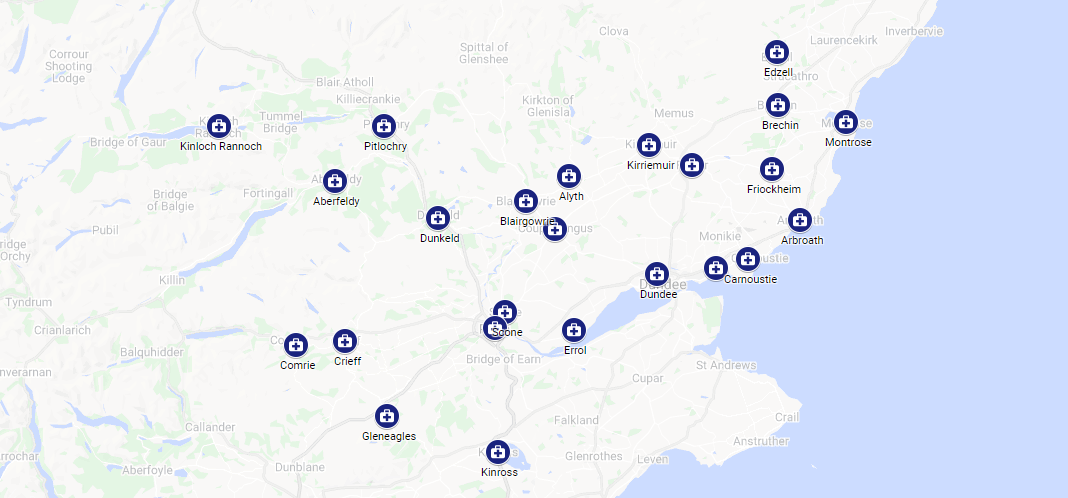 The health secretary says southern African travel restrictions were imposed due to a "substantial risk" to health.

Explore the data on coronavirus in the UK and find out how many cases there are in your area.

Liam Fox's plan to ensure lifelong care looks set to become law in England early next year.

A police van was crushed during the storm which also left passengers stranded on a train for 17 hours.

Concern about a new Covid variant and the damage wreaked by Storm Arwen make the front pages on Saturday

Listen to BBC Radio Scotland's Football Breakfast Show as the Scottish Cup enter its third round.